Bonuses promoting public breastfeeding for the mother and her child.
1) Active Mom
Lactating women becoming more active, improving their quality of life, there is a desire to give birth in the future.
2) The harmonious development of the child
The child gets a good start in life by a long and successful breastfeeding on demand, from an early age is actively involved in the life of the mother and the family is not separated from her mother for a long time. It's easier to have a basic trust in the world.
3) Psychological calm
Breastfeeding in public unnoticed and does not attract attention - this is easily organized with the help of slings, clothing, feeding and just ordinary shawl or scarf. So my mother always mentally prepared to meet the needs of the child and at the same time feels relaxed and free society, the right to sell it to the fullest.
4) Good family relationships
Joint hikes "in the world" can be organized already 3 months - thus strengthening the relations between the spouses based on joint interests of mother and father of the child.
5) new opportunities for development
Breastfeeding moms who are active and adventurous, new opportunities that it gives her maternity leave to care for a child. As practice shows, during this period women develop creative abilities, have the opportunity to realize their interests and previous experience, to overestimate the attitudes and even start their own business or family business.
For example, many children's online shopping sites and portals, family centers and other businesses that provide services for women, it started as projects lactating mothers.
6) New friends!
If you saw a sticker on a door, you can be sure that there are loyal to breastfeeding. Accordingly, there are other women, but you are breastfeeding! They can easily learn and start chatting!
7) International Support
The idea is based on a recognizable label worldwide image, supported in many countries - it gives the opportunity to literally feel at home anywhere, where you will see a similar label .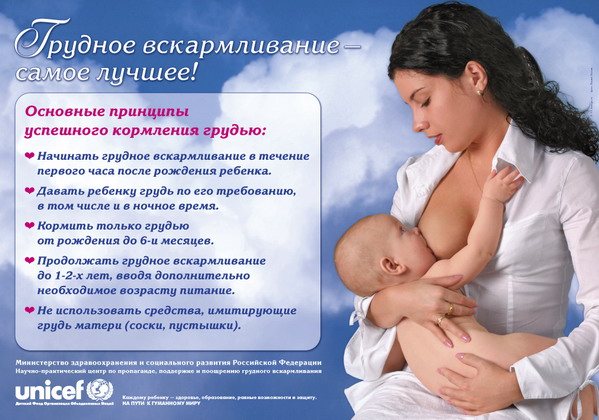 Read also: Bonuses GV for Dad