Here's a little room there is in any public place in Norway: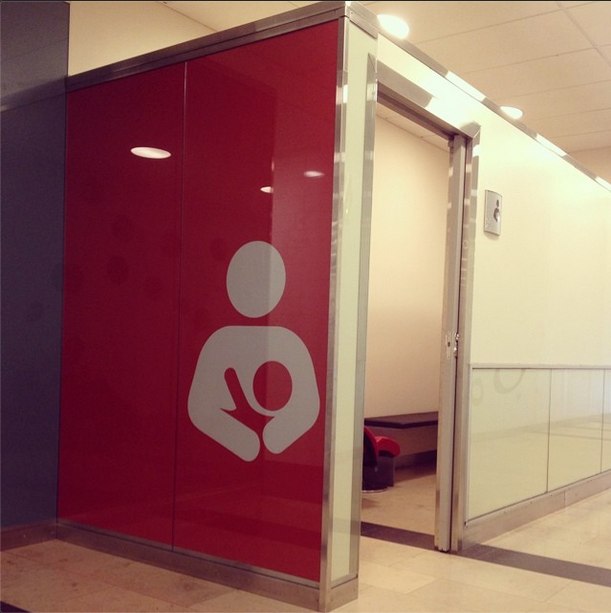 Photo: sapacho
Inside there is a very soft and comfortable chair for feeding, bench and small table and chairs, which is a constructor that older children can be entertained while Mom feeds brother or sister. All people ...
We have the same women often breastfeed hiding in public toilets and other unsuitable places. Of course, breastfeeding can be organized everywhere, would sling or a scarf - and a baby at the breast notice passers becomes very difficult. However, much depends on the very mother, her psychological readiness. And the presence of HS-friendly places, too, speaks volumes - for example, tolerance to other people's needs in the community ...