Flashmob on the World Breastfeeding Week, held in Odessa. About 50 women with small children in their arms gathered in the town square, and then passed the "march" through the streets of the city. According dumskaya.net, near the fountain mom "made a simultaneous feeding" toddler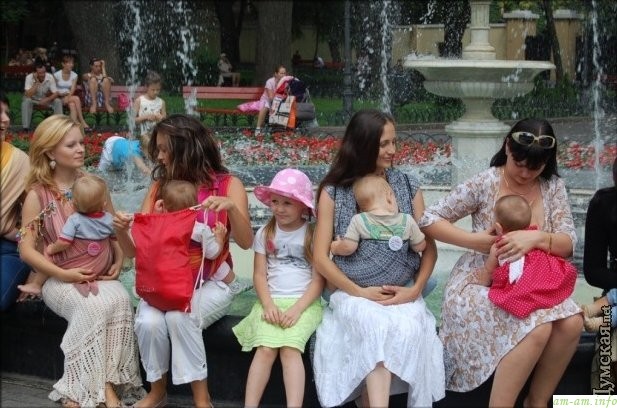 As the organizer of action Elena Melnik, Odessa such an event had not been carried out. It was timed to the World GV week. According to Elena, a group of activists organized an event of nursing mothers.
"You saw in the program we have - soap bubbles, balloons and a parade," - said the organizer. By the way, the age of participants is not limited to the flash mob. "This is a woman between 18 and 40 kids from 1 month to 6 years", - she said. Conceived by Elena flashmob seem successful.
// am-am.info